See you at LinuxAlt 2009
LinuxAlt 2009 takes place this weekend in Brno. The talks seem pretty interesting, see details at web site http://www.linuxalt.cz/ (czech).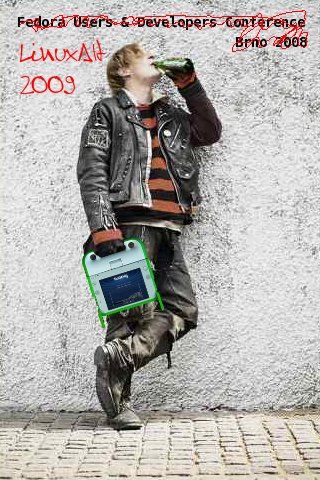 (There's no good blog without a picture. Hopefully god will forgive me for reusing older artwork, and noone will notice either.)
---
Back to index...
First published

Wed Nov 4 13:34:24 2009

Last changed

Wed Nov 4 13:34:24 2009
---
Source code to the entries and scripts that format this site are available on github. Text of journal entries is licensed under CC-BY-SA license.

Mail questions, comments and pizza to lkundrak@v3.sk